Matt Mendelsohn Photography
Rooted in journalism and fine portraiture
Matt Mendelsohn has been a photographer for 39 years, though his passion for photography started long before then. Back in Mattlin Junior High School, in Plainview, New York, Matt vividly remembers seeing an image appear on a piece of paper floating in a tray of liquid. The rest, as they say, is history. After a career in journalism at United Press International and USA Today, he now is the founder of Matt Mendelsohn Creative.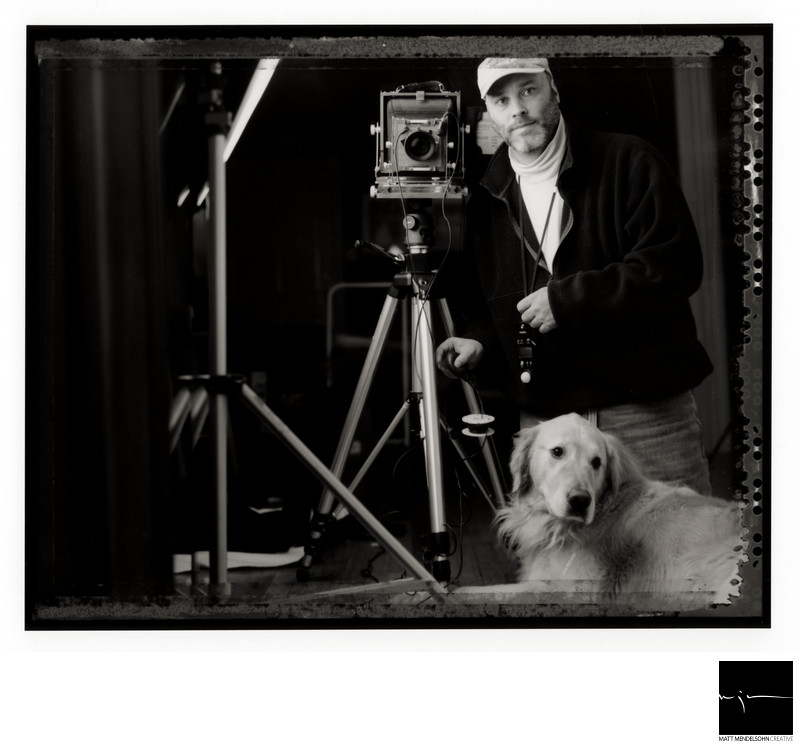 Matt and dog Cooper, self portrait 2007
---
You might have heard of Matt through many projects that have received national and international attention. Matt has been featured on ABC News,
The Washington Post
and the CBS Evening News for his work with local high school seniors during the pandemic. His image from election night 2008 was featured in President Obama's memoir, A Promised Land, and his photojournalism has appeared in multiple newspapers and magazines including USA Today, The Washington Post, The New York Times and
People Magazine. His writings frequently appear in Arlington Magazine.
---