FAMILY PORTRAITS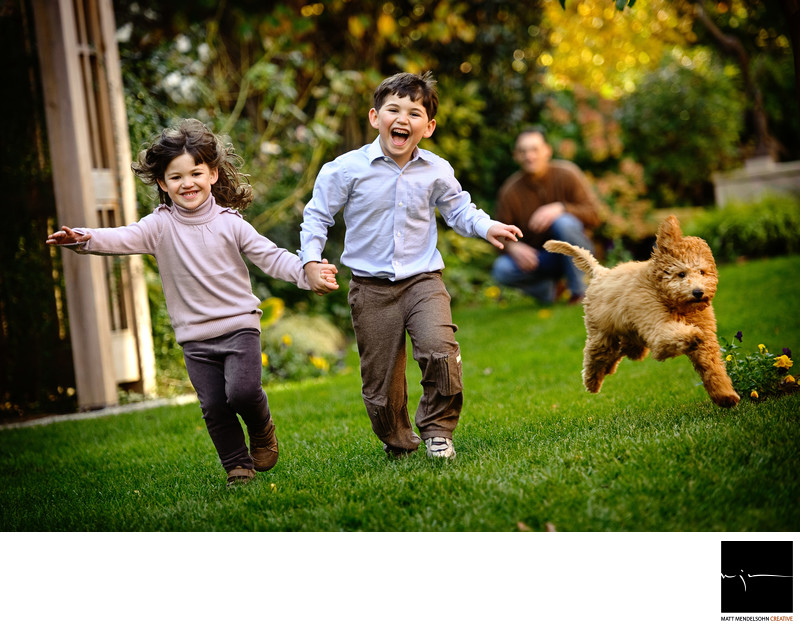 I've been photographing families and kids for so long now that I'm starting to photograph the families of those kids! It's an amazing thing to witness and be part of. So many of my clients have become lifelong friends. One day I'm shooting a toddler starting to walk, the next I'm photographing her in a Penn State sweatshirt.

My portraits begin with a couple of basic ingredients:

1) They're relaxed. I don't do the blue blazer thing very well, or the white linen on the beach for that matter. I like kids to be beautiful, funny and, most of all, relaxed. This shouldn't feel like a Santa-at-the-mall shoot and no one should be crying.
2) There's gorgeous light involved. You have to trust me. I know my light. Morning, afternoon but rarely midday. We want golden backlight!
So let's start at the beginning: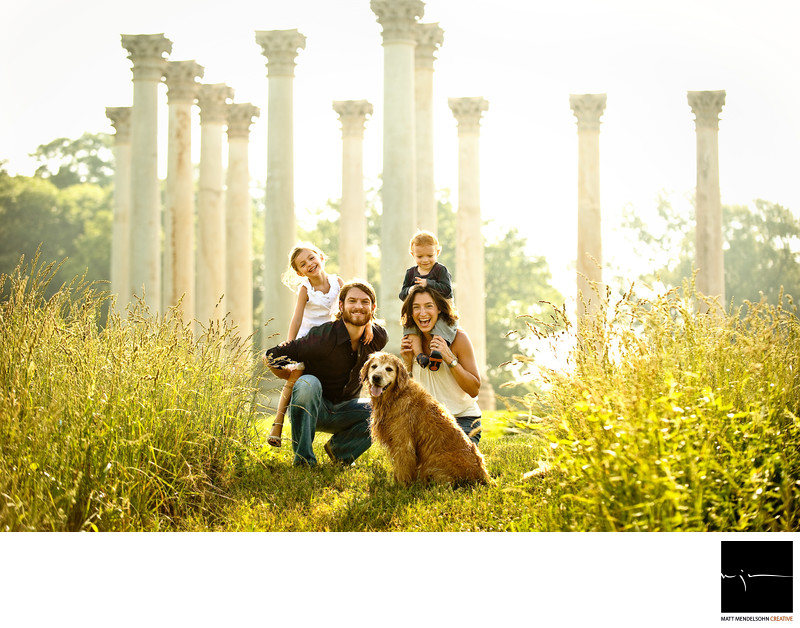 THE SHOOT
The creative fee (also known as a "shoot fee" or "session fee") is for my time on the day of the shoot. It is the engine that creates the photographs you will choose from. Because some folks want a relatively quick session and others want a much longer shoot, we have three tiers of creative fees. Keep in mind that in the past, the creative fee was just that. But in an age of social media, we understand that most want to have some files to share. So all our tiers include a small number of digital files. Additional files can be purchased a la carte later, or you can purchase the entire digital collection.
But too much attention on "how many files do we get?" obscures the true goal of our work here. We've been making gorgeous museum prints on archival papers for a decade now and they are something you need to come to the studio to behold. Signed and dated by Matt, these Mprints are the thing that will be handed from one generation to another. In a digital iPhone world, a signed fine art print is the ultimate antidote.

Here are the creative fees for family portraits:
Option A: Studio shoot. These shoots last between one and two hours. For those that want a more composed look. This shoot is offered at $650 and includes one retouched digital file. Additional files can be purchased for $75 per image. The digital package can be purchased separately after the shoot for $1395.
Option B: Location shoot, up to two hours and two locations. It includes up to two hours of shooting and costs for local, DMV travel. This shoot is offered at $650 and includes one retouched digital file. Additional files can be purchased for $75 per image. The digital package can be purchased separately after the shoot for $1395.
Option C: We understand that a lot of families are looking to keep all the photographs from their shoot and print a few to hang on the wall. When you are looking for all the digital files, this is your option. Two to three hours, multiple locations, a relaxed afternoon of portraiture. It's the ideal shoot for a family that wants a bit more variety. We generally hop in the car and wander, looking for great spots for ideal images. Or perhaps we just hang out at your home. This shoot is offered at $2850 and includes a framed 17x22 Mprint, a framed 13x19 Mprint and all the digital files--a considerable savings over the price of purchasing these items separately after the shoot.
*digital files are sized to print up to 8x12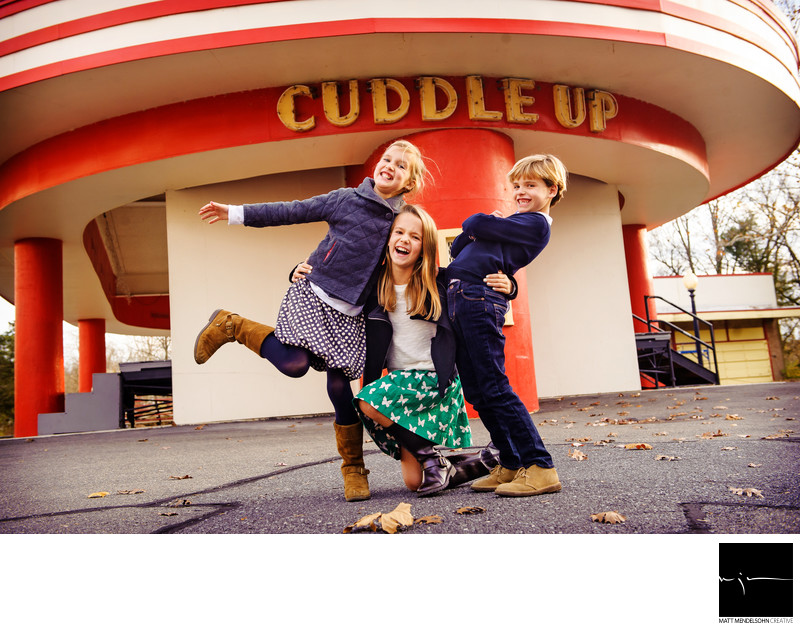 THE IMAGES
We do not offer online galleries. We ask that you come to our studio to see your images presented on a large screen where we can discuss the photographs and help you choose your favorites. We believe first impressions matter and we don't want you limited by the size of your iPhone display. And so we kindly ask you to make the trip to our Old Town studio, just beyond National Airport, where we can look and laugh and find our favorite images together. Are we trying to be difficult? No. We know it's easier to throw up a digital proof gallery, but that's just not our style. I have been doing this as a professional for 37 years now and here's a secret: I would have made a terrible architectural photographer. Why? Because my entire lifetime in photography has been rooted in portraiture. In people. And so we like to make this a human experience, where we can guide you to the right image, the right crop, the right purchase.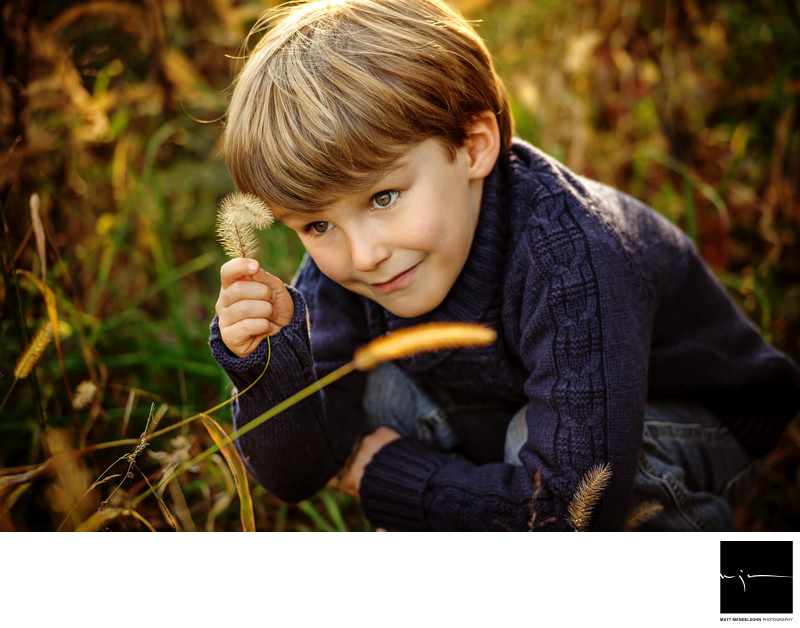 THE PRODUCT
All digital files beyond those included are $75. Every purchased file comes with a standard amount of retouching, if any is needed.
More often than not, clients want to be able to purchase the entire digital collection (around 150 images). That's priced at $1,395. Each image in the digital collection is offered at high resolution for printing and lower resolution for social media.
Files are one thing but it's our Mprints that people crave. The "MJM" scribble at the bottom right (my middle name is "Jaeger," my mother's maiden name) and the date on the left. Prints are reprinted on museum fiber papers and are meant to be custom framed. We can assist you with framing options or you can bring them to your own framer. Prints sizes begin at 13"x19" and go up from there. We also offer albums and other products which we would be happy to show you when you view your portrait images at our studio.
Matt travels frequently for portrait shoots and can give you a custom quote for travel. Fees depend on distance from the DC metro area.